Measure Performance with
Social Media Analytics
Simplify your social media reporting and gain powerful insight from social data to inform smart business decisions.
A Powerful Suite of Social Media Analytics Tools
Sophisticated analytics
Drive strategic decision-making across the business with meaningful insights from social data and analytics.
With Social Report you can track the performance of everything from your Facebook pages and Twitter profiles, to business reviews, website site performance and blogs. You can quickly and easily organize your data by customers or business. Track your own social profiles as well as profiles of others (great for competitor analysis).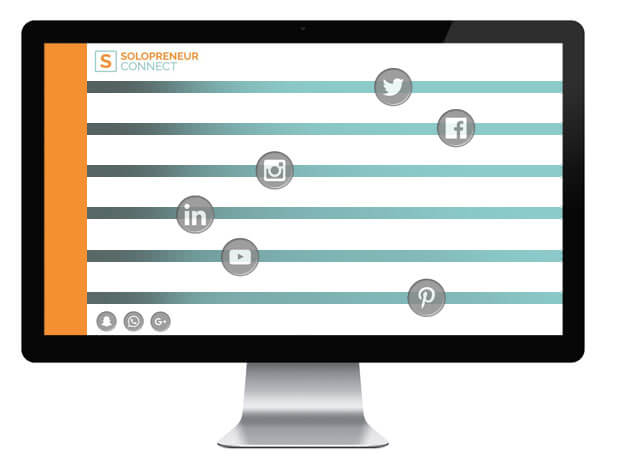 Analyze
Access all of your social data in one place. Quickly and easily engage with your audience. Solopreneur Connect dashboard is full of useful reports covering every aspect of your social profiles. Enable notifications and receive detailed daily and weekly reports. Download and export all available data and reporting any time.
Compare
Compare network performance and understand the impact of your social media on your business. Go beyond looking at insights on a single social profile. See them side-by-side. Find correlations between your social and business activities. Identify reviews. Search and track keywords!

Execute
Solopreneur Connect is an all-in-one tool. We have it all –
from reports and publishing to social keyword searching and engagement. No need to log into every social network account you own. Social media managers will enjoy ability to securely manage client credentials and produce customized reports.
Unlimited Presentation-Ready Reports
Reports are designed to make social media analytics data easily digestible and ready to present
Take the important metrics and information from your dashboard and export it however you wish. Use standard reports, create custom reports and automate delivery..